The initial steps in putting together an online marketing program include defining personas and setting goals. Once those are set, it's time to begin creating content. But what types of content need to be created? How does an A/E/C firm come up with content ideas that attract potential clients?
In this article, we will walk through the answers to these questions and go over the process of building a content strategy. And it's the next step in the Full Sail Partners' Driving Growth with Digital Marketing series.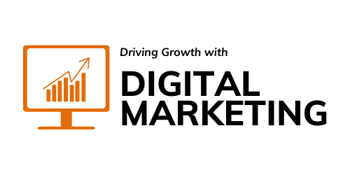 First let's define what a content strategy is. A content strategy is a plan in which firms use content to achieve business and marketing goals. A successful content strategy will attract ideal clients and decision makers at different stages of their buying decisions. Below are the steps to help A/E/C firms to develop a content strategy.
Step 1: Formulate the Decision-Making Funnel
In every sales transaction, buyers go on a journey that begins the moment they decide they need services to when the contract is eventually signed. This is also referred to as the funnel. Marketers often group the funnel into the following phases as shown in the graphic below.

The funnel stages are described below along with the content intent for each. A/E/C firms should formulate their own decision-making funnel for their clients and potential clients.
Awareness – Is the uppermost part of the funnel. Potential clients are drawn into the funnel through marketing campaigns that include content, events, advertising, trade shows/conferences, social media, and more. In this stage, content is developed to capture new leads and to pull those leads into a CRM system for nurturing further through the funnel.
Interest – Once leads are collected, they are then moved into the interest stage. Content for this stage should be more about the firm, its services, and case studies and best practices. This is typically shared through email newsletters and performs best when it can be more targeted to the leads around their industries, markets, or locations.
Consideration – In this stage, the lead has become more qualified to become a prospective client. For A/E/C firms, this may mean that the potential client has a project in the future or obtained funding such as a bond. Content developed in this phase is even more specific to that potential upcoming project or service offering. The content should also highlight the firm's differentiation and value proposition. It might also be sent directly by project managers or business developers.
Evaluation – Decision makers move into this stage when there is a procurement event taking place. This will range from a client issuing an RFP or invitation to bid to just a meeting to negotiate. Typically, at this point marketing is working with a project manager or business developer to develop content to convince the client to select their firm.
Purchase Decision – The ultimate goal is to get the win! To have the client select your A/E/C firm. The prospect is now a client.
A content strategy should be a mix of content for all phases of the decision-making funnel. And, it's possible to have different funnels for different personas identified for the firm because the decision making might be different.
Step 2: Run a Content Audit
Knowing what content is already available is a great place to start. Once you know what content is already created, the new content that needs to be created is just filling in the gaps. Take the time to gather all the available content, look through everything and tag it with the stage of the funnel it could work for.
Places to look for content:
Blog articles on firm's website
Blog articles written by subject matter experts (SMEs) for other websites
Published articles written by SMEs
Presentations given at conferences, webinars, etc.
Proposals
Shortlist presentations
Project award submittals
Firm award submittals
Press releases
Brochures
Statements of Qualifications (SOQ)
When firms run a content audit, they are often amazed at just how much content they already have created. Often, content developed for a specific pursuit can also be used in various stages of the funnel after a few edits.
After reviewing a firm's own content, take it one step further by doing a competitive analysis. Review your competitor's own website and social media content. This will help when creating content that is differentiated.
Step 3: Fill the Content Gaps
Once the decision-making funnel is formulated and the existing content is gathered, the gaps should be clear. Now, it's time to develop the new content to fill in those gaps. Review each stage of the decision-making funnel and make sure there are content ideas for each stage. Some ways to formulate content ideas are:
Ask project managers and business developers what they get questioned the most about by clients and potential clients
Conduct keyword research. Keyword research is an essential foundation for a content strategy because it gives valuable topic ideas. Using keyword research tools like HubSpot, Ahrefs, and Semrush will uncover search topics and questions asked by prospective clients.
Use the above two actions to brainstorm new content topics. Brainstorm ways to approach old topics, combine two different ideas into one, give a unique perspective on an industry outlook, etc.
Putting it All Together
At this point, the firm should have a defined decision-making funnel or funnels depending on the firm's different markets. The firm should also have a list of content already created and identified what stage of the funnel it can be used for. The content gaps have been identified and a list of new content to create has been written.
In the ongoing articles in this series, we'll walk through how to develop new content, how to maximize it by repurposing, and the basics of search engine optimization (SEO). Sign up below to be notified when a new resource in the series becomes available.