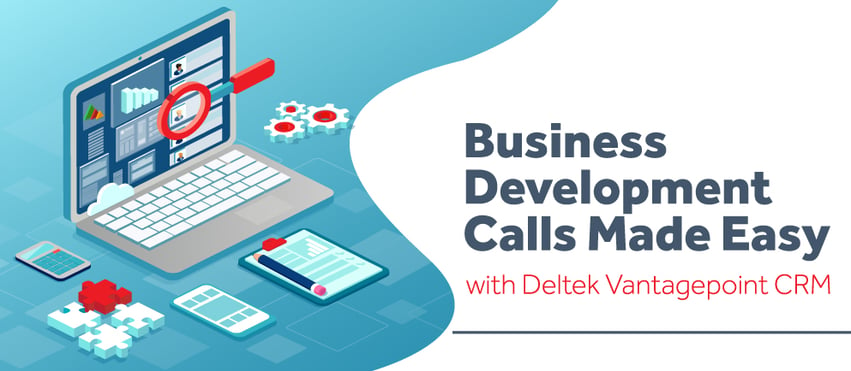 Before the pandemic, I used to volunteer to judge high school debate and often found myself sitting in a public-school library on a Saturday morning staring at those cheesy posters where the words say "Attitude is Everything" …those have not changed by the way. Except 25 years later, those words still ring true. I do not know about you, but if I am rolling into a Zoom business development (BD) call with a bad attitude, it is doomed to fail. Since attitude is important when it comes to developing relationships with clients, how can the new and improved Customer Relationship Management (CRM) power of Deltek Vantagepoint make it easier to keep those business development calls on track?
Attitude and Deltek Vantagepoint CRM?
I started writing this on a debate kick, and it therefore must continue… As any good debater will tell you, something should not be fully considered until it has been argued from both the pro and con sides. So, how can business development calls be made easy with Deltek Vantagepoint CRM? Let us compare how it would go from both attitude perspectives.
Bad Attitude Scenario
5am – snooze
5:30am – snooze again, since I went to bed later than normal last night, that is the mental self-justification I will go through this morning.
6am – wake up, grab phone, check calendar. Okay, good, first meeting is not until 8am, I can sleep more, reset alarm.
7:15am – grab phone, what? Why? I should have gotten up earlier so I could work out and do my morning stuff. I am grumpy about it.
7:45am – showered and dressed, sitting down, I must scramble to review a prospect's info in Vantagepoint. I glance at some fields. I notice that I am about to be talking to the Facilities Director at an airport. My engineering firm has done the type of project they are looking to do but only in Europe. My job is to impress the Facilities Director and get him to introduce us to the architect and then hopefully she will want to bring us in on this massive project.
8am – meeting starts, I am not as ready as I should be. It goes okay, but it is not a slam dunk. He agrees to let me call him back, but I know in my gut he is not going to be calling the architect immediately to sing our praises.
8:30am – I guess I should get the notes in the system. I am super discouraged and annoyed at this point, but I try to rally myself to get my activity recorded with enough detail so that I can perhaps salvage this a bit when I do my follow-up.
Here is the rub folks. The Deltek Vantagepoint CRM is there to help me, and it is a great tool in my toolbox. I did not use it here to my full advantage.
Good Attitude Scenario
5am – snooze
5:30am – I am up! I am not necessarily happy about it, but it happened. I get started on my morning stuff.
7am – sitting down in my office now, I will not bore you with the details of my morning ritual, but I fed my mind, body and soul before I walked in the door. I am happy I have an entire hour to prepare for my call.
Here is what I do to prepare using Deltek Vantagepoint CRM:
Since the project will a subcontractor opportunity to the architect that is always the prime at this airport, she is the contact record I want to peruse. I know I have only got 30 minutes to get this Facilities Director to agree to introduce me to her. From my networking, I know that if he says give this firm a shot, she will consider it. I immediately then go to look at the projects associated with these two contacts.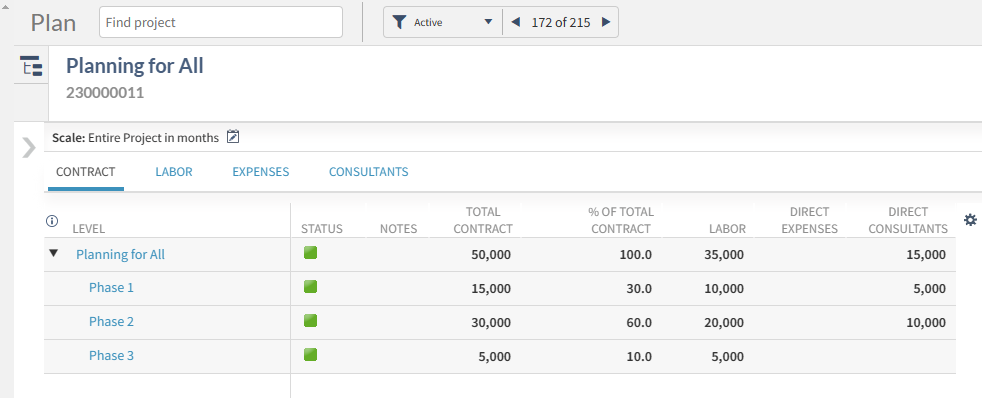 I also know that she has been a little unhappy with the engineering firm they used from a well-placed cold call by my Business Development Representative (BDR) last year. How do I know this, you ask? I have an excellent memory, and it simply always unfolds perfectly when needed. NOPE. My team and I always track everything inside Deltek Vantagepoint.
I read my Activity notes from three years ago when I had drinks with someone that reports to the Facilities Director at a conference. She was the one that clued me in to how key the Facilities Director was in terms of getting the architect's attention. Then I reviewed the notes our BDR had in there from the cold call. Those notes were in an Activity from the call placed and on the Competition tab of my project.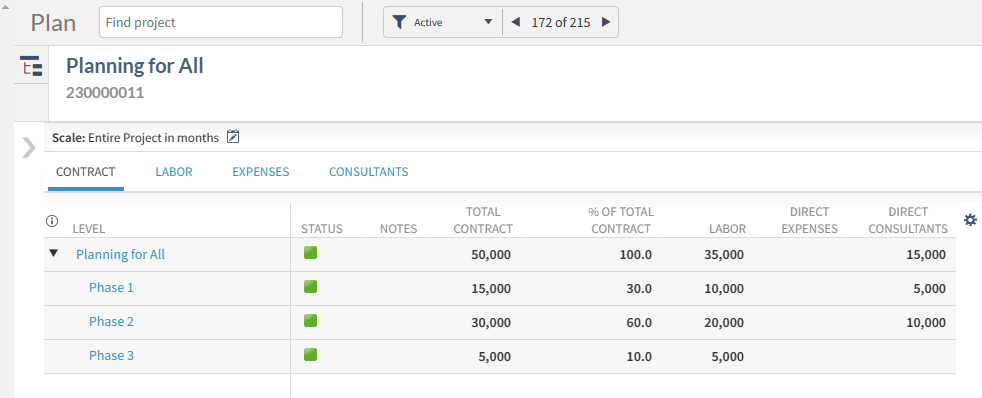 Next, I double checked his and her LinkedIn pages and saw no new connections between us that I did not already know about in advance. My project is at a Lead stage and being the awesome Relationship Manager that I am, I enjoy seeing my projects get into our system, and I lovingly monitor the data associated with them.

I also have a custom field in my Deltek Vantagepoint CRM that gives me something to brag about here. I can query my CRM to find past airport references, and I have 2 or 3 case stories (bragging rights) ready to tell if I get the opportunity in the call.
8am – The meeting starts, and I am ready to kill it. During the call, the Facilities Director mentions another two of his colleagues that I was not aware of, and their roles could be important should we get this project to the awarded stage. I jot down their info so that our Marketing Associate can fill in the gaps with some research and get them entered in the system.
8:30am – The call is over. It was the slam dunk I deserved. He was impressed with the stories I was able to tell, and since I was aware of the pain that the current engineering firm is creating with the Architect, this allowed me to effectively differentiate our firm. He said that he would be emailing her right away before he forgot, to ask her to get coffee and discuss what we can bring to the table. We scheduled our next steps. I was able to use the Outlook Connect to immediately get the appointment calendared and tracked in the CRM in one fell swoop.
Which Attitude Won the Debate?
Obviously, this debate was destined to go for the Pro - we all knew that, right? The bad attitude not only set me up to perform poorly, but it also affected my ability to leverage my Deltek Vantagepoint CRM correctly. So, here I have proven a good attitude + a great CRM = successful business development efforts. Ready to maintain a positive attitude in your business development efforts by fully embracing Deltek Vantagepoint CRM?
Stay tuned for future blogs on this topic that cover other parts of the sales cycle and project lifecycle prior to the awarded stage.