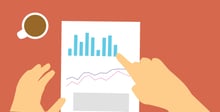 When employees seek reimbursement for employee-paid expenses, chances are good that far too much time is spent looking for receipts. Often, there is also the question of limits, processes, and details around submitting an expense report. Wouldn't it be great if there was a software that could manage employee expenses with a seamless process, helping you navigate expenses like a pro? Fear not, as such automation is possible with SAP Concur. Even more, SAP Concur integrates with Deltek Vision and Vantagepoint through the Blackbox Connector to simplify your expense reporting processes.
With SAP Concur, you can see all expense data in one place, offering the big financial picture while making the process easier for your employees. Yes, it can be a win-win for all. Let us look at some of the advantages an automated and integrated expense management tool can offer.
Makes the Process Easier for Users
While submitting an expense report can be a very frustrating task, it is a necessary business process that cannot be overlooked or eliminated. Usually, it does take administrative or overhead time for some often-extensive searching. Fortunately, SAP Concur can give employees an easier method of submitting expenses on a routine basis with the following features:
Mobile Tools – Users have full access to expense report functions via a mobile device, allowing employees to submit, review, and approve on the go. Having full expense functions on a mobile device makes submitting expenses quick and easy. There is no more waiting until you are back at your desk to complete expense tasks.
Receipt Capture – SAP Concur removes the need for a scanner, and never having to use a scanner to upload receipts one by one is priceless. Simply snap a picture of a receipt using your mobile phone camera and start a report from your mobile device, saving processing time.
E-Receipts – Transaction data from airlines, hotels, restaurants, and car companies can be automatically captured to create accurate, detailed expense reports. Receipts can be sent directly to your SAP Concur profile, allowing you to quickly add the expense details without having to organize receipts. As soon as the receipt is emailed, it appears on the home expense screen.
Credit Card Feeds – Your corporate or travel card transactions are directly fed into SAP Concur for expense processing. This functionality is marvelous; firms no longer need to manually import charges into an ERP or expense program for users to expense or for reconciliation. When a charge is made, the bank sends the transaction to SAP Concur. From there, users will see it on their home expense screen, and it is ready for expensing.
As you can see, the expense management process can be more efficient for employees, allowing them to focus their efforts on earning new business, serving the client, or working on current business. With an easier process, employees can submit their information timelier, and accounting can invoice clients sooner on billable expenses, helping to shorten the invoicing cycle.
Even Accounting Thinks This is Snazzy
Accounting teams are often the ones tracking down the missing details or having to reject submissions for details that were overlooked. By automating expense management and integrating it with your accounting system, SAP Concur can be implemented with workflows, ultimately helping everything flow more smoothly. Here are some of the features that accounting teams can look forward to:
Automated Travel Policy – Workflows can be set to warn or stop expenses from being submitted based on your company's expense/travel policy. Using the audit rules takes the guess work out of policies. Workflows allow the expense audit/approval process to move quickly and efficiently. Auditors and approvers do not need to spend hours verifying every policy detail; most can be set up as a rule and not allowed.
Reporting – SAP Concur offers simple spend monitoring, schedule reports, and customizable reporting. The software offers out-of-the-box reporting, which is quick and easy to use. Reports can also be downloaded in different formats – Excel, Word, PDF. If the report needed is not available, it can typically be created and saved for future use.
Integration – A comprehensive financial picture and reliable reporting can be gained by connecting to your enterprise resource planning system (ERP), Deltek Vision/Vantagepoint. Integrating SAP Concur with Deltek Vision/Vantagepoint allows a constant and consistent flow of financial data. New or changed employees and projects can be pushed into SAP Concur through an automated feed. Also, expense reports that are approved/processed in SAP Concur will be fed into Deltek Vision/Vantagepoint nightly and be ready for posting. So, no more need for double entry at many levels.
Wins All Around
As you can see from the highlighted features, SAP Concur can eliminate many pain points that come with expense reporting. The right expense management software creates a smoother process for firms, which benefits the employees, supervisors, and accounting team alike. We can all agree that any process that can be automated and ultimately improve a business should be given consideration. Everyone will be pleased with timely expense reimbursement so start managing your expenses like a pro with SAP Concur.