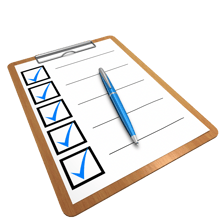 Usually when you think of a New Year's resolution, you think about a habit or trait that you find undesirable and want to improve upon to achieve a personal goal. However, a New Year's resolution can apply to more than an individual. For business leaders, the start of a new year is the perfect time to make changes within their organization that they believe will increase the overall performance and success of the company. These changes are typically new initiatives for certain roles and departments.
So, what are the best initiatives for your firm to tackle for the new year? Fortunately, the team of Full Sail Partners' consultants works with a wide variety of professional services clients and have been able to glean unique insight about the common challenges' firms have experienced over the previous year. Based on these challenges, here is a list of New Year's resolutions your professional firm may consider adopting.
Top New Year's Resolutions for Professional Services Firms
In no particular order, here are the New Year's resolutions your professional services firm may consider enacting:
Clean up your favorite personal and global reports and searches
Find a business intelligence solution that can provide your firm with actionable insights
Set up a reminder one month prior to year-end for project and department managers to validate unbilled services
Ensure you are taking advantage of all the formatting options for Invoice Templates and review them to make sure that all are up to date with addresses, images, etc.
Consider using Resource Planning for more than project budgeting for things like revenue projections and calculating earned value management
Embrace client feedback to improve relationships and create more repeat business
Make sure that Opportunities are only associated with one Regular Project Record and one Promo Project Record
Review your database for duplicate records and records that require updating
Have billable employees update their timesheets on a more frequent and consistent basis
Begin preparing to upgrade from Deltek Vision to Vantagepoint using this webinar series
Start the New Year off Right!
With the start of a new year, it's common to reflect on the previous year to identify areas and things that went well and to evaluate what could have been done better. Looking forward, firm leaders need to pinpoint ways to improve future performance by establishing specific initiatives which are best for the firm's needs. Therefore, start this year off right and implement change that will guarantee your and your firm's future success!