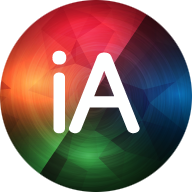 Acquiring and maintaining accurate client data is absolutely necessary for both marketers and business developers. Marketers need it to provide valuable content to clients and business developers for a successful sales pipeline. Additionally, as with any other firm department, both marketers and business developers need a way to track their efficiency and effectiveness. With iAccess, this all can be achieved. Here are five things you probably weren't aware of that iAccess can do for marketing and business development:
1. On the Go CRM Without an App
Business developers and marketers spend lots of time on the go rather than at their desks. With iAccess, you can use the web browser in your mobile devices to update your CRM and keep data current. We recommend saving it as a bookmark or using the "Add to Home Screen" option for even quicker access on the go.
Furthermore, the iAccess Business Development workspace enables you to contribute and maintain key pipeline information wherever you are as long as you have an internet connection.
2. Enter and Edit Contacts, Opportunities, and Touch Points
Using iAccess, you can work with Contacts and Opportunities as well as set up touch points. Under the Contacts tab, you can perform basic searches and add contacts. The contact area provides quick access to key information for your contacts such as title, phone numbers, company, location and email address. You can even add image links into contact records.
From the Opportunities tab, you can view all your current opportunities as well as add new opportunities. You can easily change and view data such as the opportunity stage or see what client you are working on. Additionally, you can view and update the touch points as well as quickly add a touch point within any of the tabs by clicking on add touchpoint under the Touchpoint tab.
If the standard saved searches don't provide the information you need, you can create a custom search. When you create a custom search, you can save it for the future, so you do not have to continually recreate the search parameters.
3. Easily Sort, Filter, and Export Opportunity Reports
Opportunities are found within the Business Development workspace of iAccess. Here you have critical information at your fingertips. You have the option to sort opportunities by active opportunities, all opportunities or just those that you are associated with as part of the team. See the opportunities instantly as you filter and organize. These reports can then be exported to wherever you want them to go.
4. Track Your Department Spending
Another nice feature of iAccess is that you can use it to track department spending and can make sure you are being effective and efficient with your resources. If you set up budgets for Promotional Projects, you can easily see where you are Job to Date (JTD) and Year to Date (YTD) for that project. In that project record using the Project Management workspace, iAccess provides visuals to see the labor and expenses that have been charged to the promo number and what budget is left.
5. Update Contact Notes Using Talk to Text
A final iAccess benefit is that you can use "talk to text" to update Contact and Opportunity records. When you open iAccess using your mobile devices (explained above), you can use the talk to text feature to update any field. We like to update touch points and notes using this talk to text method. There couldn't be an easier way to provide a meeting summary after visiting a contact.
Let iAccess Work for Marketing and Business Development
Now that you have discovered five things that iAccess can do for marketing and business development, are you ready to try it out? For more information, check out these past webinars to get an introduction to iAccess for business developers and to learn how to connect to Vision from anywhere with iAccess. Lastly, if you're attending the SMPS Southwest Regional Conference, make sure to attend Lindsay Diven's pre-conference Vision CRM workshop.