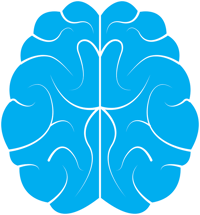 Business leaders cannot run their firms successfully if they don't have all relevant information at their fingertips. With clear business intelligence, data can be consistently analyzed and interpreted allowing for the creation of actionable goals. KPI dashboards can also be set up by all department heads enabling them to focus on their specific needs. With all departments having the insight to work more efficiently and effectively, there will be an across the board positive impact on the firm. Let's see how clear business intelligence can ensure firm success.
Ensuring Productivity
By tracking sales or marketing progress in business intelligence dashboards, firm leaders can keep a pulse on their staff's efficiency. If the numbers are not meeting expectations, managers can meet with teams to recalibrate the strategies to improve them. Firms will operate successfully if inefficiencies are eliminated and sales goals are met in a timely manner. Ultimately, using business intelligence will accelerate the firm's ROI.
Improving Customer Satisfaction
Business intelligence can be used to improve the firm's ability to meet customer needs. It can first be used to identify the target audience or the most valuable customers. Then it can track the customer interactions making sure they are receiving the support and resources necessary for them to be satisfied. Pinpointing the proper prospects for growth and ensuring current clients are getting what they need will ensure future success.
Managing Risk
Being able to see data on a constant basis allows those in charge to identify problem areas before they become disastrous for the firm. With graphs and charts in the dashboards showing the significant data in real-time, leaders can evaluate current situations noting any red flags. Being proactive and tracking this information allows for corrective action to be taken before the matter is unmanageable.
Making Smart Decisions
Overall, it is crucial for firms to have a full understanding of the organization's entire operation in order to make informed decisions. Whether it is to determine long term staffing for a new project or evaluate the efficiency of marketing campaigns, seeing complete data is necessary to make smart firm decisions. Business intelligence allows firms to see all aspects of the operation and make choices leading to firm success.