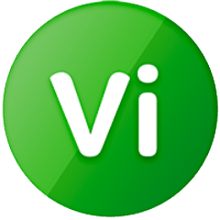 Deltek Vision is a powerful tool with many capabilities to ensure the success of project-based businesses. Despite the availability, users often overlook or simply just don't know some of the things Vision can do to make their jobs easier. Let's take a look at some tips and tricks to learn how to get more out of your Vision system.
10 Tips and Tricks for Deltek Vision Users
You can create a Web dash part that links to a web site, a file, a report, or a Web Outlook site. Unlike the Links dash part, which can list many links, the Web dash part displays the content associated with a single link. To display a website on your dashboard, navigate to the Dashboard. Click on Configure > Add Web Dash part. In the Address Type choose HTTP to display a website. Then provide a Web Part Name and add the URL and click save.
A UDIC or a User Defined Info Center can be created to track custom information in a separate Info Center. To create a UDIC, go to Configuration > General > User Defined Components, and click the New Info Center button at the top. Then name the Info Center and select Activities Grid or Files Grid to add those tabs. As with any Info Center, now add custom tabs, grids and tabs.
Display settings were introduced in Vision 7.0. You can find them in User Options. From here, you can change the color scheme of Vision. Each element has its own display setting. For example, you can make required fields a particular color such as yellow.
The Record Access tab of the Security roles now contains a checkbox called "Enable Self Service in Employee Review." To display the Employee Review form, click Human Resources from the Vision Navigation menu and then click on Employee Review.
You can now edit Activities fields directly in the grid that is located in any Info Center. Previously, the fields in the grid were display-only and could only be edited by clicking the Edit option on the grid toolbar.
An Equipment Info Center comes with the addition of the Purchasing or Asset Management modules. It stores two types of items, asset items and equipment items.
You can create a Client record from a Vendor record. Under the Vision Navigation Tree, click on Utilities > Advanced Utilities > Create Client from Vendor.
You can email or run a report at a later time. Use the Schedule dialog box which is available in applications where you can use the process servers, such as Reporting. The Schedule button also allows you to set-up reoccurring activities. For example, you could send a report every Monday to project managers.
You can now exclude projects on a resume by the number of hours worked on a project in the Custom Proposals module. This new feature can be accessed when adding new Projects to a resume by checking "Only include Projects where this Employee worked more than this many hours" and inputting the number of hours. For example, you can exclude any projects that have less than 20 hours associated to an employee from showing up in your search criteria.
Each department head can enter their own General Ledger budgets and submit them through an approval process in Vision. Those budgets can then be combined into a company-wide General Ledger budget.
Do More with Deltek Vision
These tips and tricks should help you get more value from a tool like Deltek Vision. Remember, there are always ways to explore how your firm can better utilize Vision. Contact Full Sail Partners, and we will be happy to assist you in this endeavor.